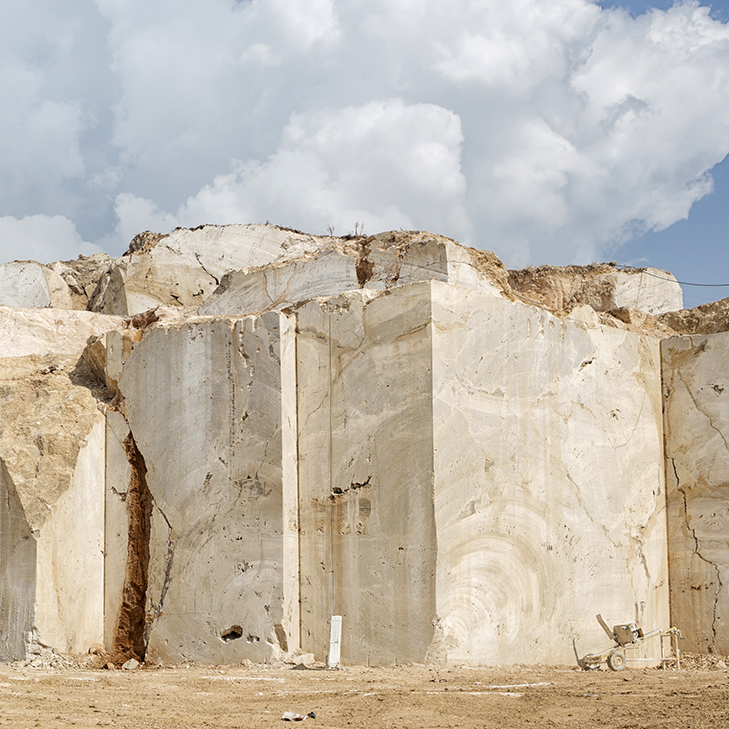 Our team of experts is constantly engaged in fieldwork at various quarries to research and select the best types of natural stone available. We work with selected quarries worldwide. Thanks to our extensive list of preferred contacts, our database contains a vast selection of different materials.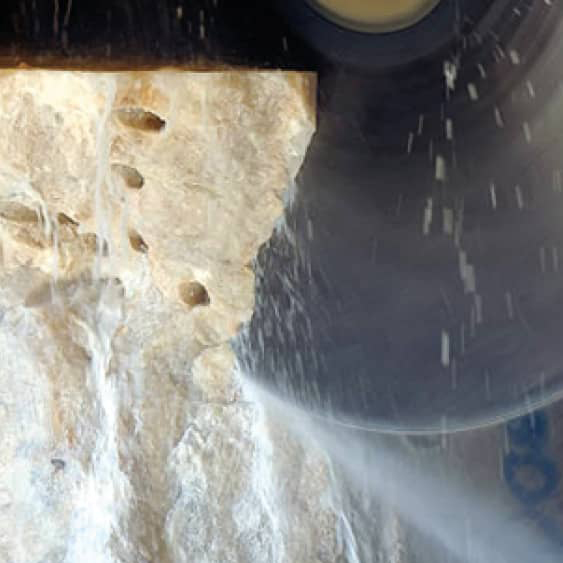 We work with certified 80-blade gang saw cutting machines. These heavy gang saw cutting machines, weighing more than 50 tons, cut blocks up to 3300 mm long. Slabs can be cut in a range of thicknesses up to 12mm. In order to achieve the best possible results, only high quality diamond blades are used.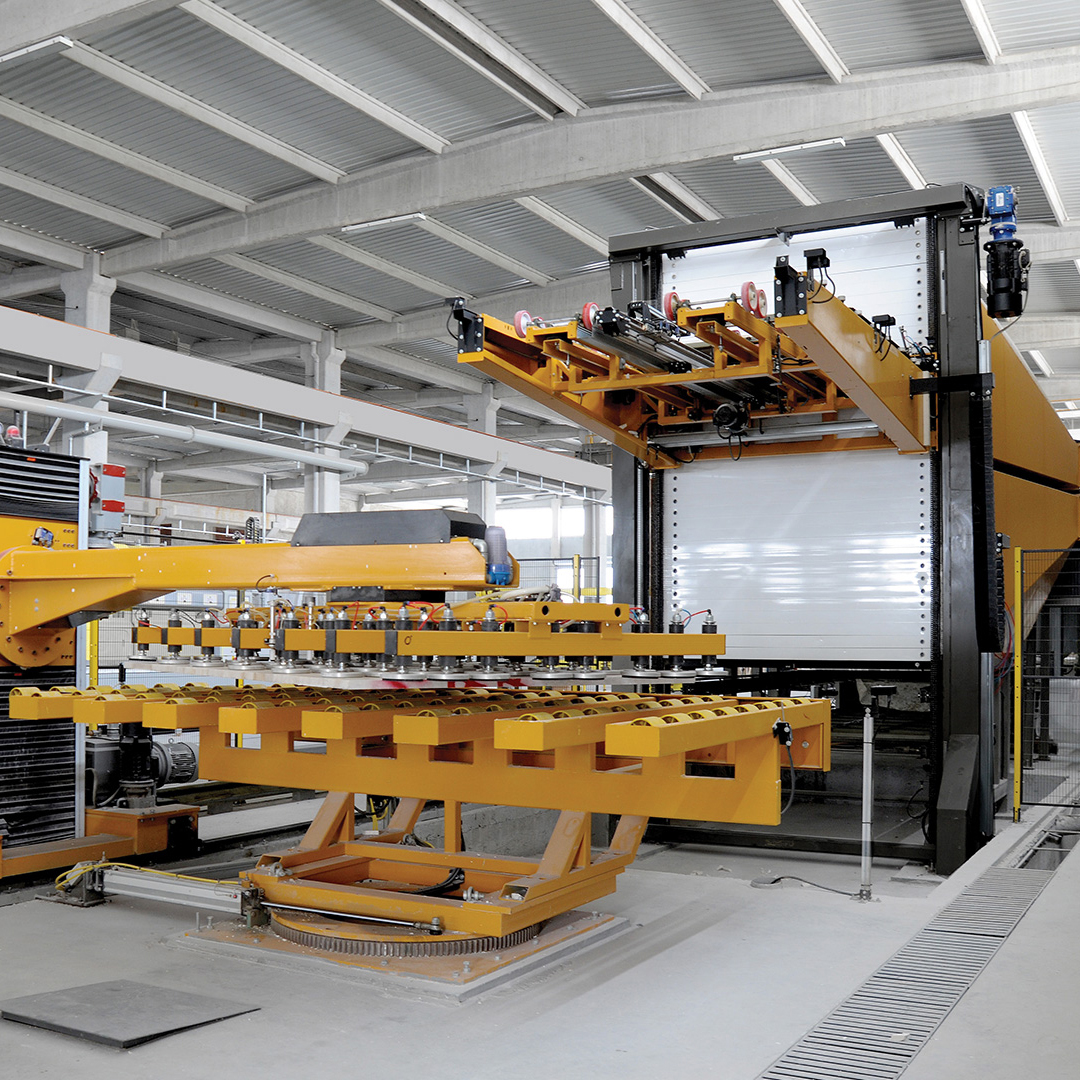 We have a high-standard marble resin line for the filling and epoxy function, instrumental in improving the quality, surface and durability of stones. Our resin line is generally used for restoration of marble and granite slabs. The performance capacity at 90 minutes drying time, enables 30 slabs per hour on two sides to be produced.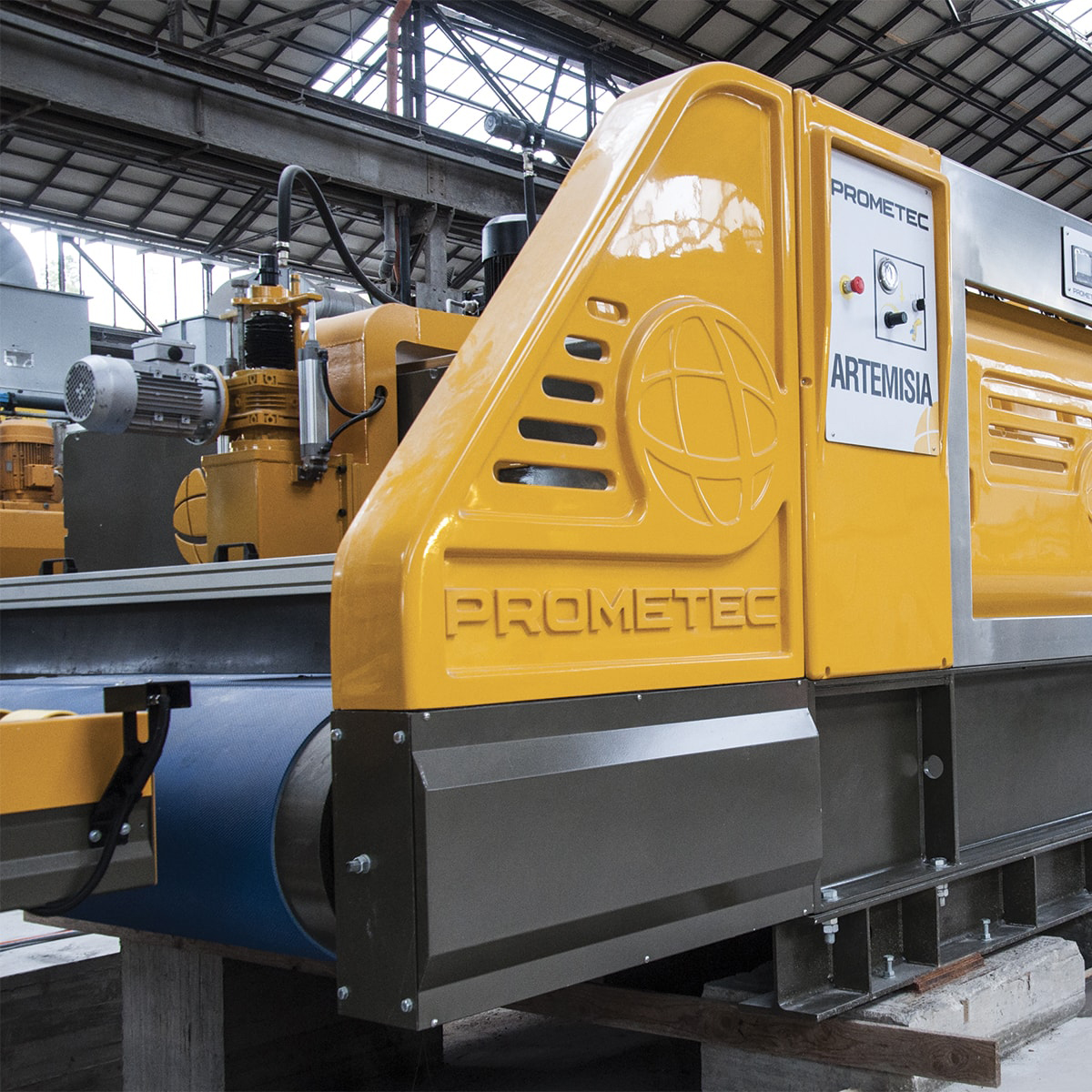 All our machines are ordered from Italy, inclusive our 18-head polishing machines which produce the highest quality for polished surfaces of differing materials. The exceptional quality of the finished product owes its thanks to the perfect reading precision of the shape of the slab, coupled with the fast and accurate movement of the head due to the HSS system. Only high quality abrasives are used, which is of utmost importance to achieve the perfect finish.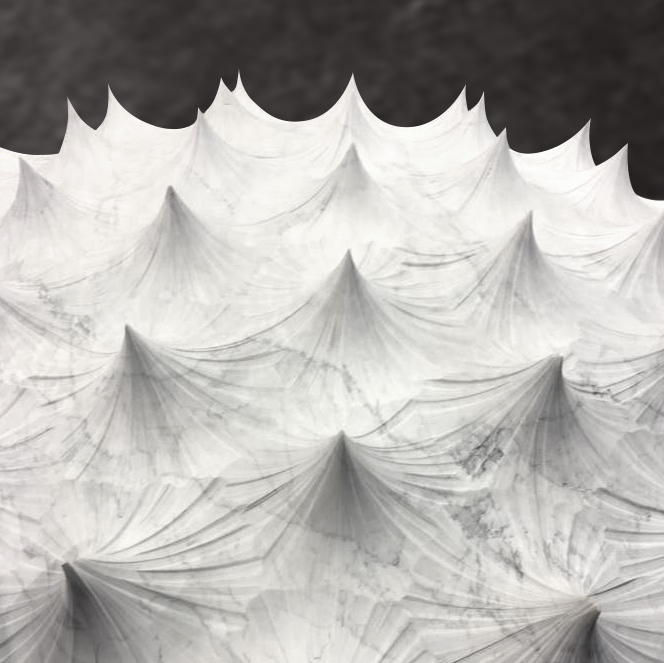 We only work with state-of-the-art CNC driven machines to guarantee the best quality. Our CNC machine is designed to realise an X-Y-Z-C-B 5-axis and can be used for polishing, drilling, cutting, chamfering, slotting and arc grinding. It has been adapted for designing unique solutions, to satisfy any need in today's growing worldly demands in building and architecture, both interior and exterior.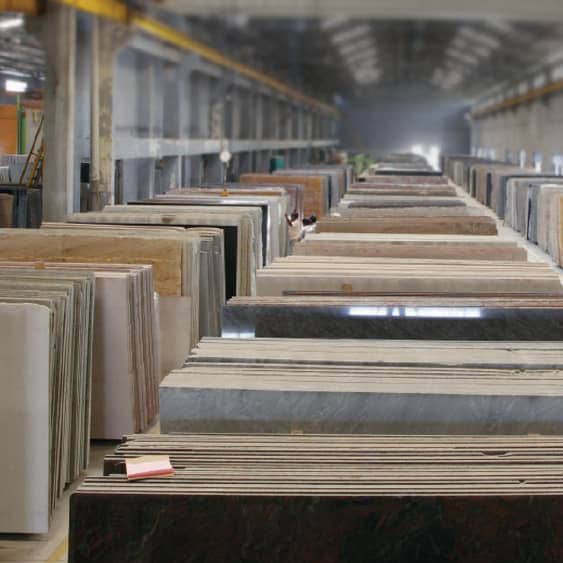 Ultimately we have given considerable thought to our own transport and end-quality line. We deliver safe and timely all over the world. The quality of the final packing sequence is equal in importance to the quality of product. No corners are cut on the cost of packing, to ensure that your stone products arrive without transport problems, damage, breakage or scratching.